Our Senior Associates
We believe that the individuals within an organization are what make an organization succeed. Our senior associates make our unique approach work for our clients; bringing our experience, knowledge, and professionalism to each and every client we serve.
Meet our senior associates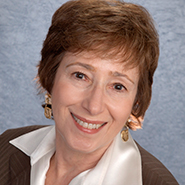 Elayne B. Howard
Elayne Howard is the President and Founder of Elayne Howard & Associates, Inc.. Elayne has over 30 years of experience in the nonprofit and health care industries. Prior to forming Elayne Howard & Associates, she served as Managing Director of a consulting firm in Princeton. Her previous experience includes strategic marketing, competitive analysis, business planning, product management, and sales support for Shared Medical Systems (now Cerner) and operations, grants management, and planning as Assistant Vice President of St. Christopher's Hospital for Children.
Elayne was appointed Adjunct Professor at Villanova University School of Business. She is teaching an undergraduate course in social enterprise and fundraising in the Marketing Department. She is also involved with MBA students who are consulting with nonprofit organizations.
Elayne has expertise in astutely assessing strategies, markets and fundraising needs. Elayne Howard has helped the country's oldest and largest women's funding federation establish a strong and effective fundraising program by developing an innovative strategy to increase corporate donations. She has analyzed, planned, introduced, and/or managed services such as complementary and alternative medicine, a children's burn center, a diagnostic and treatment center for children with disabilities, and health care information systems. Elayne has consulted on many marketing and strategic engagements including strategy development related to fundraising from corporations, managed care, strategic development for behavioral health and human service organizations, development of professional relations and plans, marketing and implementation planning of women's health services, creation of identity programs, implementation of market research analyses, product development and packaging, planning for marketing management and marketing communications, and development of competitive strategies.
Throughout her career, Elayne has presented on keys to successful fundraising and development as well as strategic business planning and health care management methods.
Elayne has been active in professional and community organizations including serving as former Board member of People's Emergency Center, former Board Chair of WOMEN'S WAY, former treasurer of the Greater Philadelphia Health Assembly, former board member of the Lighthouse (a Philadelphia settlement house), and an advisory board member of the Senior Market Report. She is also a recipient of the Alumni Achievement Award from the Health Care Management Alumni Association of the Wharton School, and Women of Distinction award. Her other memberships include the Association of Fundraising Professionals and the Forum of Executive Women. Elayne holds a BA degree in psychology and an MBA degree from The Wharton School.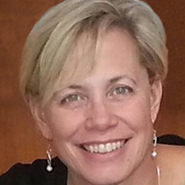 Anna Doering
Anna has more than 25 years of diverse fundraising (paid and volunteer) experience working with nonprofit organizations that range from an all-volunteer grassroots organization to an international membership organization to a higher education institution. A professional perspective informed by experiences as staff, executive, board member and consultant. During her tenure as Vice President of Development and Alumni Affairs at Chatham University, Anna served as the executive director of a comprehensive $32 million campaign that included capital projects, endowment and the growth of the institution's annual giving program. In addition, she led the fundraising for two major capital projects – the construction of a new Athletic and Fitness Center and the creation of a new Art and Design Center – totaling $20 Million. She served on the President's Council and worked directly with the Board of Trustees. While at Chatham, Anna helped to strengthen the university's connection to its alumnae with strategic improvements in the Alumni Affairs program which resulted in marked improvement in alumni giving, assistance to recruiting efforts, and overall participation in the life of the institution.
Anna supplemented her work at Chatham with rewarding experiences in the community serving on the Boards of many Pittsburgh organizations. Always active in supporting their development and marketing efforts, she helped to establish annual giving programs, create and enhance successful fundraising events and to develop lasting and mutually beneficial philanthropic relationships.
Anna also serves as Professional Fundraising Counsel and Managing Director, The Society to Preserve the Millvale Murals of Maxo Vanka.
In all capacities, Anna feels lucky to be helping institutions and organizations to find positive and creative solutions to improve the quality of life and quantity of opportunity in their communities and beyond.